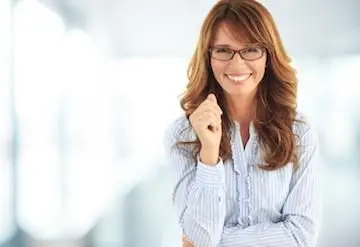 Teeth Whitening
How do you feel about the appearance of your teeth when you are around others? Do you feel confident enough to share a big smile, do you find yourself covering your mouth when you speak, or, worse yet, do you find yourself not engaging at all?
Our goal is to help you achieve optimal oral health, but feeling good about your appearance is equally important. If you don't feel great about your smile, it may be that all you may need to restore your bright, youthful appearance is a professional teeth whitening treatment at Wellington Dental!
Choosing Professional Whitening
If you have ever walked down the oral care aisle of your supermarket and been overwhelmed by the endless array of whitening products, you know teeth whitening is a big business! When you choose a store-bought whitener, your smile may get somewhat brighter, but you have to invest a lot time and money for minimal results.
Professional teeth whitening offers several advantages. For instance, our doctors can use a prescription strength whitening gel that delivers the most dramatic results in the shortest amount of time. Whether you choose our in-office whitening or a take-home kit, you have the advantage of having a professional to turn to if you have questions.
Our Whitening Options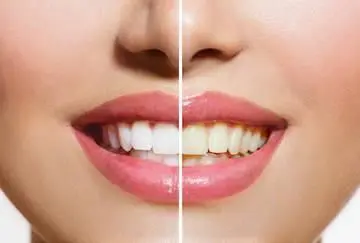 We know you have a busy schedule, so we offer two methods for helping you achieve a bright smile.
In-Office Whitening
If you are on a tight timeline for a big event like a wedding or reunion, an in-office treatment would be a good choice for you. You can schedule your appointment during your lunchtime and leave our office less than an hour later with a dazzling new smile that's about six shades brighter!
Take-Home Whitening
Many patients don't want to spend an hour at our office and would prefer to manage their whitening themselves. In this case, we recommend a professional take-home whitening kit that you can use at your own pace.
Our kits are vastly superior to store-bought products because we provide you with a customized whitening tray made using impressions of your teeth. When combined with prescription-strength whiteners, the tray ensures consistent results for the most beautiful smile.
Just use the trays and whitener every day for two weeks for about 15 to 20 minutes. Results with a take-home kit are just as dramatic as an in-office treatment; they just take a bit longer to achieve.
A Brighter Smile Is a Phone Call Away!
Are you tired of living with a dull smile that detracts from your appearance and makes you feel self-conscious? Please call our Wellington, OH dental office to arrange an appointment to discuss your goals for a more attractive smile.