Dental Implants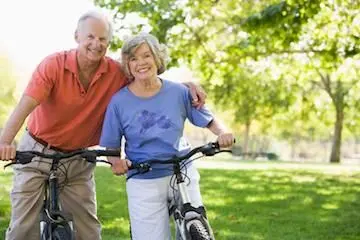 The loss of even one tooth can have a significant impact on your life. There is a noticeable gap in your smile, and you also have to deal with discomfort and the feeling that you have lost a part of yourself that you thought you would have for a long time.
We understand that losing a tooth can be devastating. But our primary goal is to relieve your discomfort by providing you with a solution that restores function and the appearance of your smile. At Wellington Dental, we are pleased to offer our patients dental implants, the state-of-the-art method for tooth replacement that accomplishes both.
How Dental Implants Work
A dental implant is a small post made of biocompatible titanium that is readily accepted by the body. Dr. Maryann Jacko will surgically place the post in your jaw, and as the implant heals, it bonds firmly with surrounding bone and tissue in a process called osseointegration. Most patients report little or no discomfort after the procedure.
Dr. Jacko will monitor the healing process, and when the implant has fully integrated with surrounding bone in your jaw, she will attach a small piece called an abutment that connects the implant to your dental restoration.
A dental restoration is the functional part of the tooth that shows when you smile. Before your procedure, our doctors will talk to you about your options, including a crown, bridge, or denture to complete your smile.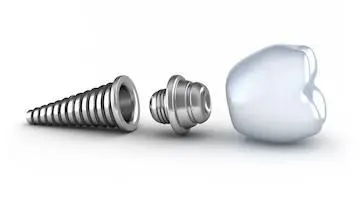 Benefits of Choosing Implants
The roots of your teeth do a lot more than hold your teeth in place; they also stimulate the growth of healthy bone in your jaw. When the tooth and its root are lost, the process comes to a halt, and the bone starts to shrink back into the body in a process called resorption. This causes your gums to recede and your face to look sunken and drawn. Dental implants put a stop to this destructive process.
There are many other benefits to choosing a dental implant for tooth replacement:
Improved esthetics
Improved self-confidence
Restored oral functions
Stable foundation for tooth replacement
Improved comfort when eating and speaking
Easy maintenance
Even though the restoration will not decay, you still have to take proper care of your gums to avoid periodontal disease, one of the primary causes of implant failure.
Would You Like to Learn More about Dental Implants?
Dental implants have been around for decades, but they are still new to many people. If you are dealing with tooth loss and would like to learn if an implant is a good solution for you, please call our Wellington, OH dental office at (440) 647-2752. A helpful member of our team will be happy to assist you in arranging a convenient consultation with Dr. Jacko to discuss your needs.